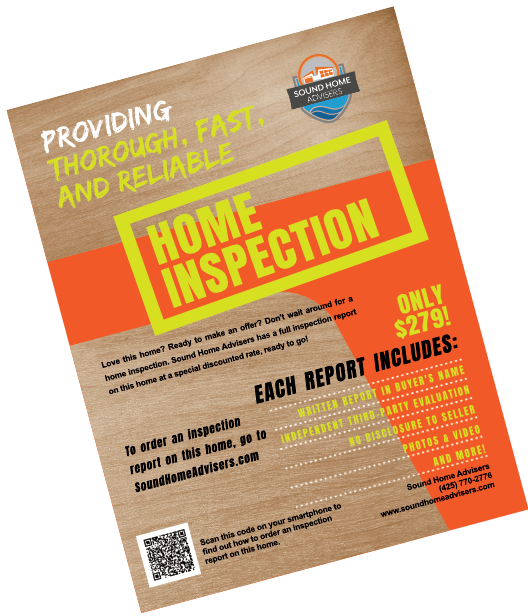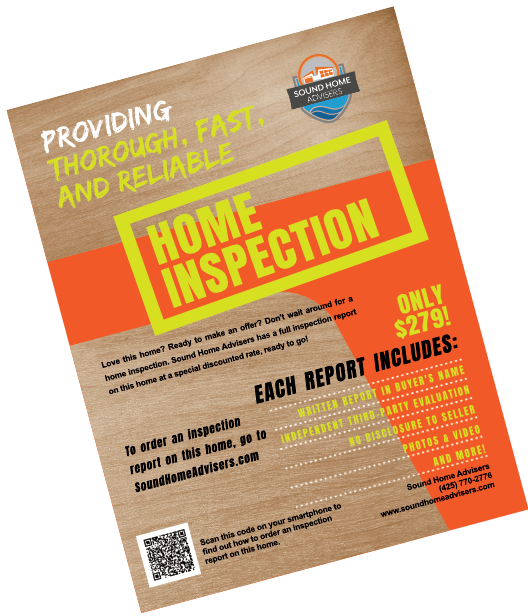 Did you see one of these flyers at a home you're interested in? Then don't worry about waiting around for a home inspection. We have a full inspection report available and ready to go!
Opportunity to purchase report expires at offer deadline.
Please note: This service is only available for a select few homes at a time. If you'd like a report for a home that we haven't inspected yet, please schedule an appointment.
Before purchasing this inspection report for only $279, we need some information from you. Please fill out the form below.